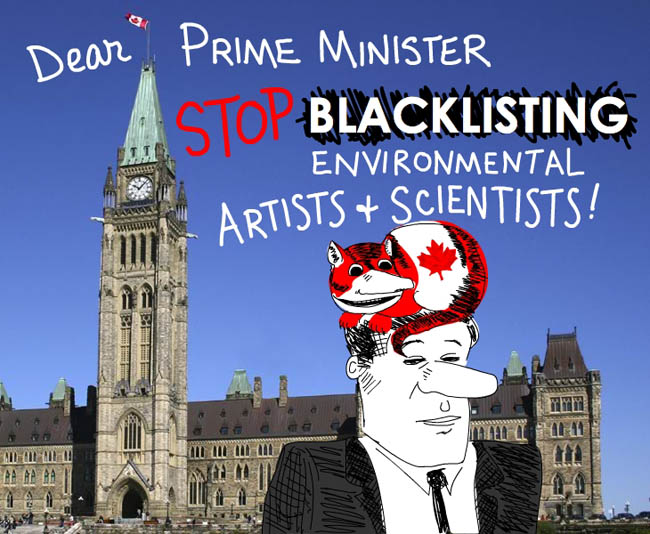 Canada's Harper Government is blacklisting Franke James for speaking up for the environment and against dirty oil. We need to send Ottawa a message: Stop the blacklisting! Make the polluters pay. If we don't tax the polluters who will pay to clean up the mess? Protect our environment, because that's the best way to protect our economy and our future.
You can also donate at LoudSauce: http://loudsauce.com/campaigns/40
Support Franke's LoudSauce Campaign in Ottawa
Give any amount over $1. Pay with your VISA or MasterCard at Paypal.
Click on the "Pledge" button and you will go to Franke's page on Paypal.
Note: Franke's company name on Paypal is "Nerdheaven Ltd".
Rewards for your contribution:
Fund $25 or more: Franke Button: Free Speech. Tax Polluters.
Fund $75 or more: Franke's Book: Bothered by My Green Conscience, and button
Fund $200 or more: Franke Poster: Campaign poster, book and button
Fund $1,000 or more: Franke Artwork: Signed Limited Edition Giclee Print (34" x 24") from the Banned Art Show!
If the campaign doesn't reach it's funding goal, your pledge will be refunded.
See more News stories and Op-Eds here:
If you have any questions contact Franke by email: franke@frankejames.com or phone: 416-256-9166
Thanks!
Franke